Ahhh Massage Products
Essential Aromatic Oils
4oz. bottle — $10.00
Choose from any of our unique blends of essential oils, exclusively developed by The Herb Basket and available at Ahhh Massage.
Soothing — Soothing oil contains rosewood, jasmine, sandalwood, and lemon.
Nourishing — Nourishing oil contains essential oils, bergamot, tangerine, orange, chamomile, and grapefruit.
Relaxing — Relaxing contains lavender, vanilla, marjoram, and ylang-ylang.
Energizing — Energizing oil contains eucalyptus, spearmint, and lavender.
Room & Linen Sprays
8oz. bottle — $12.00
Lavender / Apple
Lavender / Eucalyptus
Moonlight Path
Green Tea / Spearmint
French Pear Hand Cream
4oz. bottle — $12.00
Your hands will love this!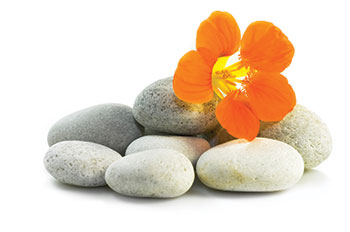 Sinus Buster Eye Pillows
$12.00
Sinus Buster Eye Pillows are great for clients with chronic sinusitis, relaxation or energy. They contain eucalyptus, peppermint & rosemary, or lavender & flax — can be heated or cooled… all for your pleasure. Ask for a complimentary sinus buster eye pillow during your next massage!

Ahhh Massage Products | (815) 939-4925
We would be ecstatic you would consider sharing your positive Ahhh…Massage experiences with others by giving us a 5-STAR Google review! Thank you for helping us help our business grow!
Please scan the QR code with your camera to leave your 5-STAR review! Thank you!