Ahhh Massage Etiquette and Tips
Tips for an Effective Massage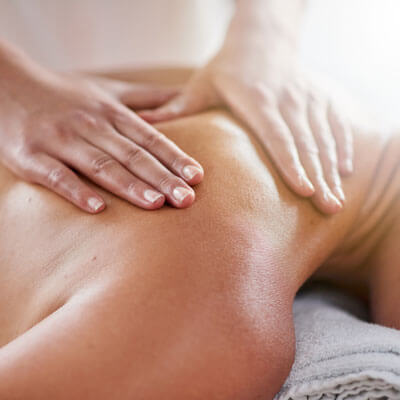 Deep breathing promotes relaxation and will enhance the therapeutic quality and pleasure of your massage.
If certain areas of your body are tense or tender, please inform your therapist so he or she can help relax and ease problem areas.
If anything should occur during your treatment that you do not feel comfortable with, simply ask the therapist to stop. If necessary, you may end the session at any time.
Allow yourself to "ease out" of your treatment by not standing up too quickly. Some clients experience slight dizziness after a treatment.
Be sure to drink plenty of water for two or more hours after your treatment in order to aide the therapeutic process.
Good communication assures the best results! If you have allergies, injuries or require special attention on a specific part of your body, please notify both the receptionist and your therapist.
What to Know Before You Go
Eighteen (18) is the minimum age for massage therapy. Minors below the age of eighteen (18) may have massages, if accompanied by a parent or have a signed waiver on file.
Please arrive fifteen (15) minutes prior to your massage treatment to allow sufficient time for your massage. Please be aware that a late arrival will determine the length of your treatment. Your service will end as scheduled so that the next guest may begin on time.
We request that you shower prior to your massage.
All massage appointments scheduled require a 50% deposit — for your convenience we accept most major credit cards.
All massage services must be paid in full prior to receiving your massage therapy session.
For your comfort, please do not eat immediately before your massage. We recommend that you schedule meals at least one hour prior to your appointment.
Be sure to let your therapist know if you experience any discomfort or anxiety during your massage. Your total satisfaction is our goal!
Please be aware that recovery from tension or muscle injury may require more than one massage session.

Ahhh Massage Etiquette and Tips | (815) 939-4925
We would be ecstatic you would consider sharing your positive Ahhh…Massage experiences with others by giving us a 5-STAR Google review! Thank you for helping us help our business grow!
Please scan the QR code with your camera to leave your 5-STAR review! Thank you!